Your Kitchen is where all of your meals are prepared and family moments are enjoyed, create something spectacular!
Don't already have a design in mind? We can help by showing you past completed projects or even online sources.
Schedule with our team either by calling in using the click to call buttons throughout the site or the web form under contact.
Once we have your Kitchen Design custom prepared to meet your criteria, we then get to work on your dream Kitchen!
Professionally Done Kitchen Remodel Colorado Springs Recommends
Kitchen and bath design Colorado Springs knows is a big job that requires professional, experienced help. A kitchen and bath remodeling Colorado Springs CO project has to be expertly designed and planned, with attention to the function and layout of the area, and how best to utilize what is there, or what can be economically changed. Kitchens are challenging, perhaps the most challenging design work in an entire house, due to the divided spaces, planning for cabinets and countertops fabricated off campus that must absolutely fit right, and many pieces that have to be available and installed in order and on schedule. A qualified design team and experienced kitchen remodeling Colorado Springs CO contractor can make that happen with beautiful, practical results.
Amazing Kitchen Remodel Colorado Springs knows how to design your project to meet your needs and likes, and do it within your budget. We know that remodeling a kitchen can be inconvenient and messy. We do everything we can to keep a short timeline from start to finish, and make sure we control dust, debris, torn out materials, and new deliveries so your life is disrupted as little as possible during the process. Our many years of experience let us be very competitive with our quotations, and we have industry contacts that allow us expedited fabrication and delivery on many components. When you want a kitchen remodel Colorado Springs CO knows is fast, beautifully executed, and priced fairly, call or contact Amazing Kitchen Remodel Colorado Springs and we will arrange a free consultation about your project.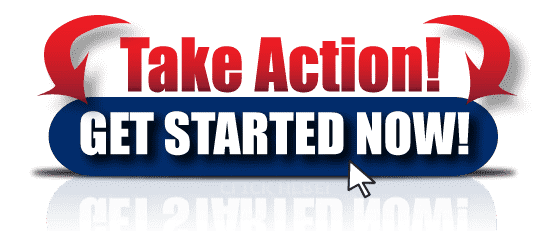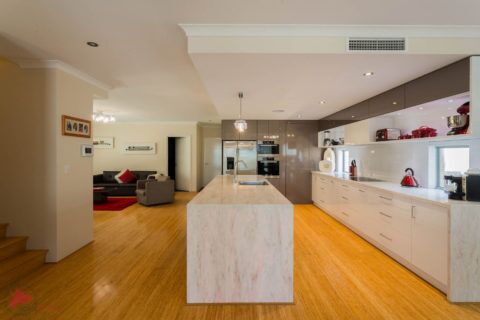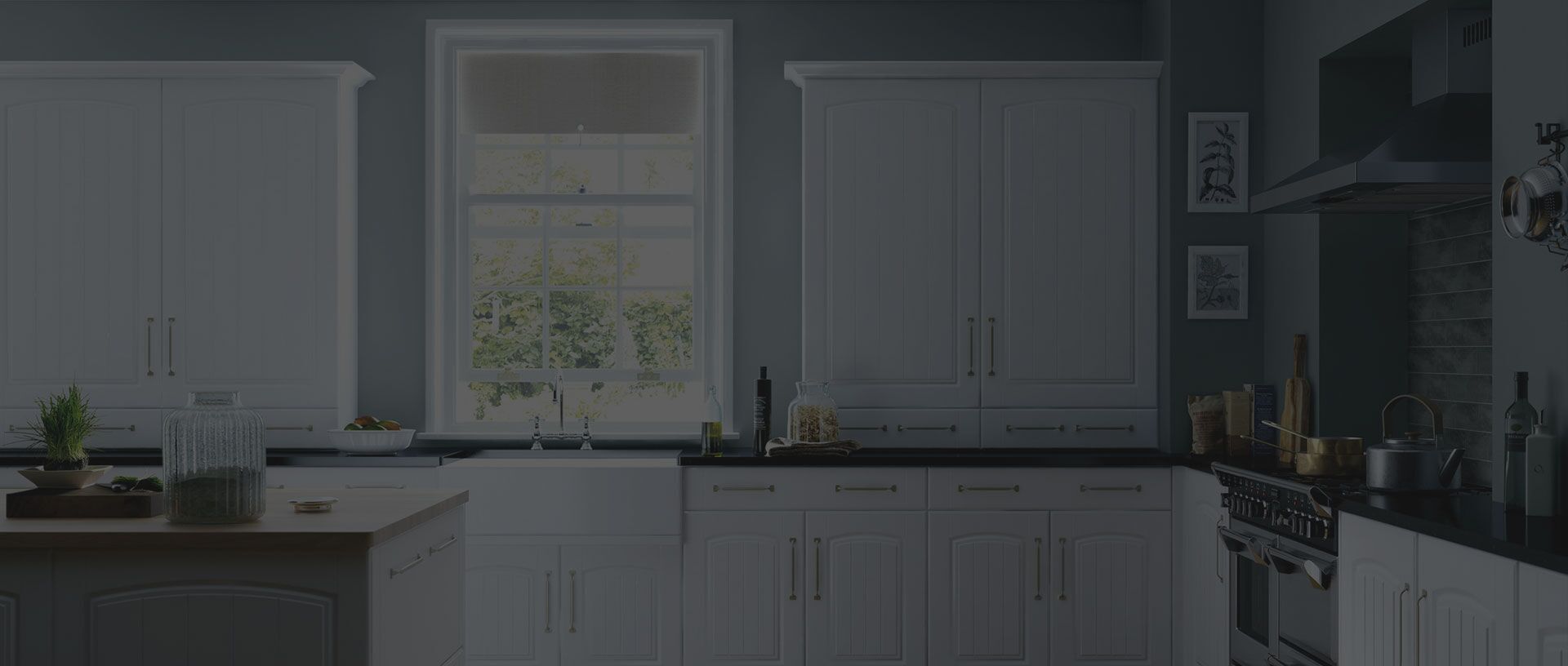 Amazing Kitchen Remodelers Colorado Springs - We Come With Ideas and Options
The reason you call an experienced, recommended kitchen remodeler is to get their expert advice and workmanship. Our design team knows more about kitchens than you can imagine, and we are happy to share that knowledge with you when we help pull your ideas and dreams into a real plan to get you the kitchen you want at a price that is fair. A solid kitchen and bath designer should be able to provide ideas, suggestions, alternatives, and the details about products so you can make solid decisions based on facts, availability, and price that work best for your new kitchen plan.
Whether you want a fully dressed, custom kitchen with high-end appliances and top of the line cabinets and countertops, or you need to refresh a kitchen as economically as possible to sell your home, call us. We are happy to share ideas, give recommendations, show you samples, and tell your our experience with a wide range of materials, manufacturers, processes, and looks. We want your kitchen to be uniquely yours, but classy and utilitarian. Call us and ask our thoughts about your kitchen project. You may find out there are some options you didn't know were available, and many times they will save time and money.
Get Kitchen Design Help in Colorado Springs with Amazing Kitchen Remodel
Kitchen remodeling Colorado Springs knows is an art, with a dash of pizzazz and a good measure of class and style mixed in. Every kitchen design needs to be approached as unique as your fingerprint, because it should be just that special to your likes, needs, and tastes. Working with a top-notch designer let's your ideas come together so your new kitchen truly says and does what you want it to show and do. It is helpful to designers for you to bring in your folder full of pictures, or to share your Pinterest page with them so they have an idea of colors, styles, trends, and patterns you like.
The better your communication, the better the final product. Amazing Kitchen Remodel knows that talking is valuable when it comes to ideas you need to express and our design team needs to know in order to create a project that you will love once complete. We are dedicated to providing expert advice, quality design services, and the time you need so we can give you an accurate, responsible timeline and quotation for what it will cost.
Our initial consultation is free of charge, and design fees usually are included in the price of the project with only a few exceptions. Bring us your ideas, and we can plan how to make them a reality.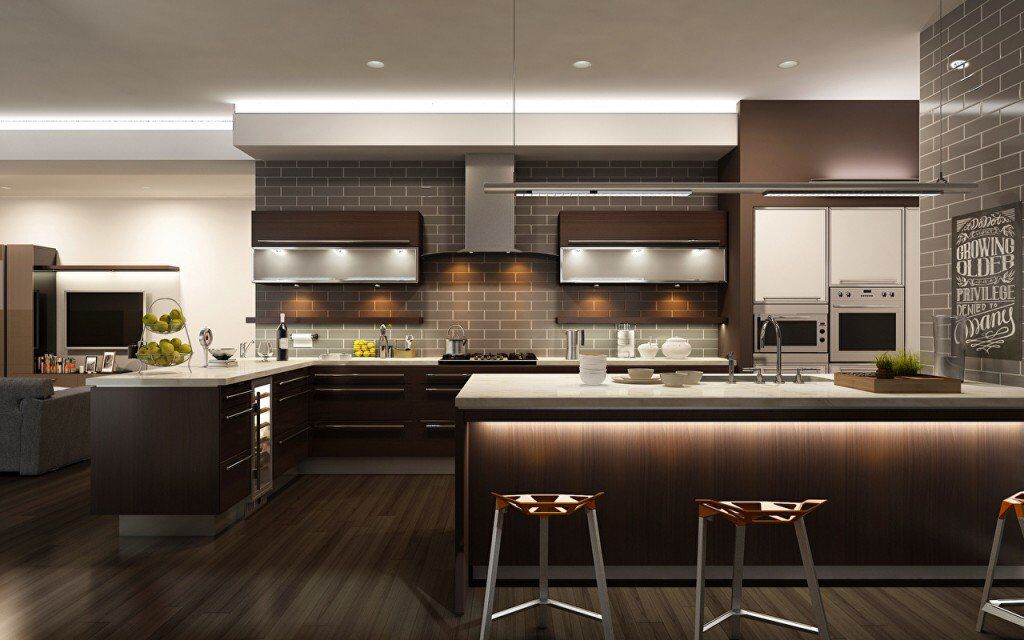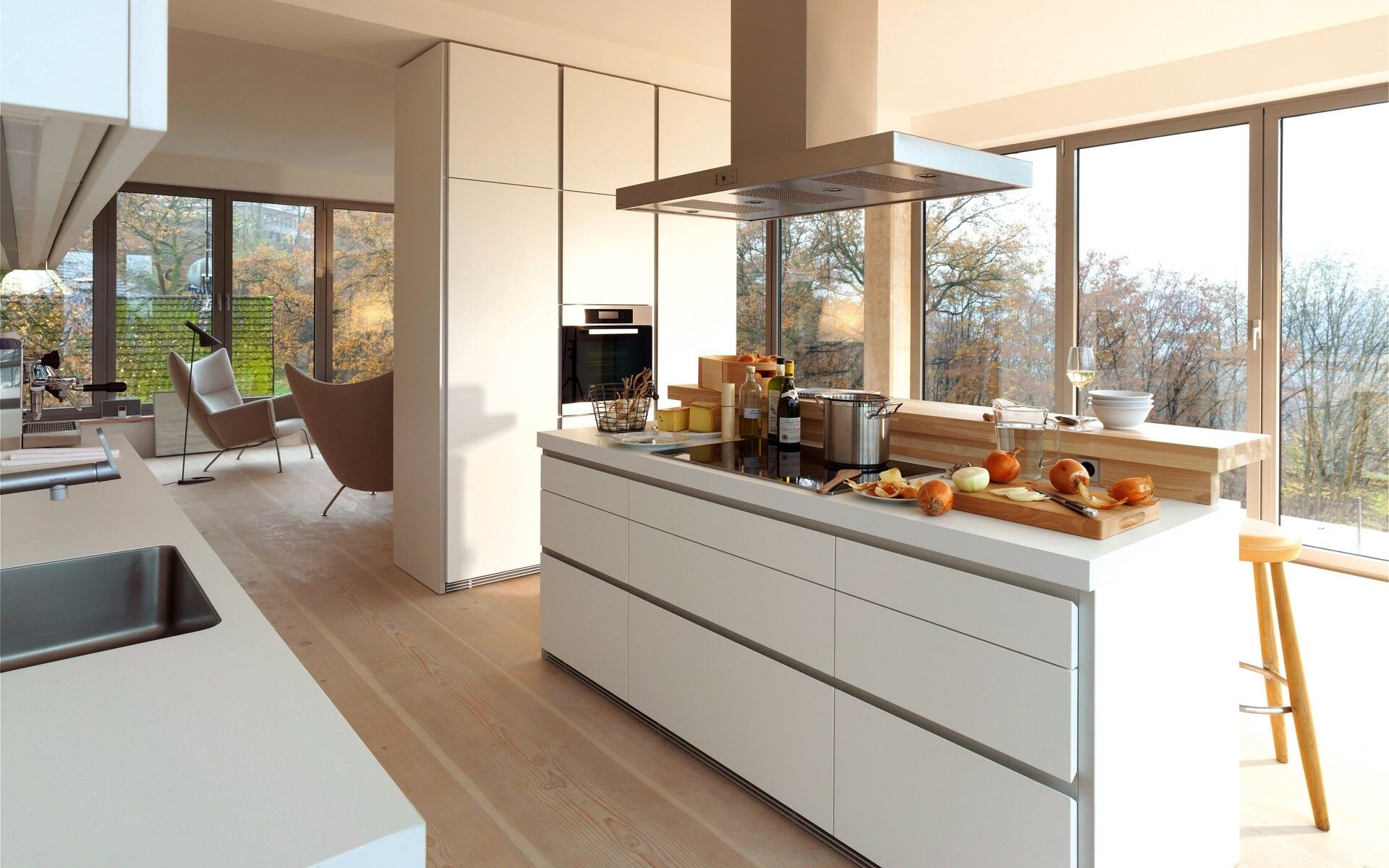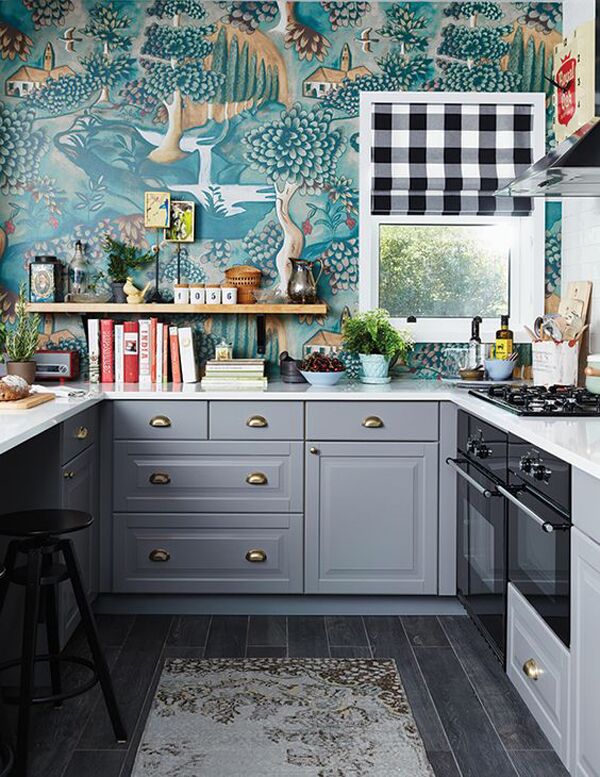 Such a Selection of Kitchen Countertops - Colorado Springs
There are many types of material that can bring beauty to your kitchen through your countertops, as well as be practical and easy to maintain. Many homes in the Pikes Peak area look to granite as the go-to when remodeling a kitchen, providing elegance and a luxurious look with a natural material. Granite is beautiful but does require regular maintenance, and is not as friendly to some stains and liquids as a busy family might like. A solid surface or engineered quartz countertop that is repairable with a high temperature variable tolerance might work better, or stainless steel, tough concrete, recycled glass, tile, or even wood to match your rustic décor and Colorado ambiance.
Amazing Kitchen Remodel Colorado Springs knows kitchen renovation Colorado Springs often includes a new countertop. Call us, and we can set up an appointment to show you samples and discuss pricing for various surfacing options. Countertops can be quickly set up for template, and the materials ordered and obtained so installation can be done fast with minimal inconvenience. A beautiful new countertop will create an entirely new feeling to your kitchen, and we can make it happen.
Kitchen Cabinets Colorado Springs – New, Resurfacing, and Refinishing
Kitchen cabinets are the backbone of a kitchen. They have to be durable, attractive, and functional. Good cabinets that are well designed make using your kitchen a breeze. Over time kitchen cabinets begin to age, get dinged, or simply become outdated in finish, color, and even materials. Updating your kitchen cabinets is usually an expensive major undertaking, and takes a long time to get designed, ordered, shipped and installed. Many of our clients thought that new kitchen cabinets were out of their budget when they approached up to start working on their kitchen renovation, and we were able to help them save money and time. Amazing Kitchen Remodel Colorado Springs has many ideas to help your kitchen cabinets get renewed, improving the look of your kitchen and increasing the value of your home.
There are a lot of options that can make a big difference at a much more economical price for your kitchen cabinet refresh. Refinishing and resurfacing can make getting the new look you want a fraction of the cost of replacing the cabinets. There are also replacements doors that can be hung to create an entire new style for your kitchen if your cabinet boxes are in good condition. Refinishing takes advantage of your facings and doors, changing out the finish, color, stain and glaze, or perhaps melamine covering for a new look. Resurfacing covers the old finish with a new "skin", creating a durable, entirely new look. Save money and have a better looking kitchen with economical refinishing and resurfacing that is quick start to finish.
Looking for Kitchen and Bath Ideas, Colorado Springs?
Good kitchen and bath designs start with conversation. It is important for you, the customer, and the kitchen and bath designer you are working with to be able to communicate well. The designer needs to honor your particular uses for your kitchen, such as whether you have children and need a homework desk, entertain a lot, or perhaps can or cook in quantity. Your ideas, dreams, and budget provide guidelines for a good designer to create a plan that is as close as possible to what you want and have budgeted. They also need to be experienced and knowledgeable, and able to bring ideas, observations, and suggestions to the table, especially those you might not think of, or may not realize could cause a big challenge once your kitchen project is complete and you are living with the results. It is also the job of an experienced kitchen designer to share when they know some things are just not achievable within your budget. That honesty and integrity is what makes a good project, great.
Economical and Beautiful Full Service Kitchen Design Colorado Springs
Amazing Kitchen Remodel Colorado Springs is a full service kitchen and bath Colorado Springs contractor. We have an experienced design team that will turn your ideas, needs, and dreams into realities, creating a plan for a thorough, practical kitchen that meets the needs of your family and lifestyle. We are locally owned and operated, and have been in the Colorado Springs region for many years. As a licensed, insured Colorado contractor, we have the references to show how happy our clients are with our design and installation services. Kitchen and bath remodeling Colorado Springs knows is done and completed on time and within budget starts with a call to Amazing Kitchen Remodel. We know each client has a budget and dream that needs to be put into a workable design that meets their needs. Call us or send in our convenient online form and we will contact your for an initial conversation about your Colorado Springs kitchen remodeling project. Our consultation is free and we want to be your contractor for an exciting update to your kitchen at an economical price. Supporting local, we work with other local contractors when needed and we recommend Roof Troop for your roofing needs.
See what other Colorado Springs Residents are saying about us
We love the staff here, very friendly highly recommended
I'm so glad I didn't try to undertake this project myself. Matt and the guys really did a great job educating me on why my original idea of tearing down the wall to make more space would have been much more costly than anticipated. All in all I give them 5 stars, thanks again!
My wife and I are VERY pleased with the way our Kitchen and Bath Remodel Turned out. Bill and Doug took the extra time with the kitchen flooring and it came out perfect! Can't thank you guys enough, truly 5 stars!